Uncategorised
DO THE SASH WINDOWS YOU'RE BUYING, COMPLY WITH DOCUMENT Q?
Are you sure the sash windows you buy are Doc 'Q' Compliant?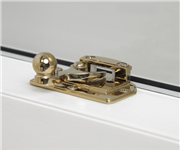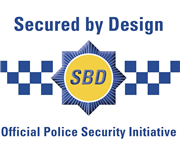 Many in the industry will struggle to make secure and energy efficient windows, so it is worth checking the detail with every supplier you deal with.
In the race to obtain marketing advantage of A or A+ WER, most fabricators have removed steel reinforcement from their windows, replacing it with more plastic. This may be handy for energy reduction, but falls well short of the security mark, as systems need components firmly attached to steel reinforcement, to achieve sufficient resistance against forced entry.
We have had Doc L, CE marking and WER's, now the focus has turned towards security. As such Doc Q comes into effect on 01 October 2015 and will apply to all new build projects or properties subjected to "change of use" conditions.
Whilst it is fair to think that builders are the primary profession needing to ensure compliance, many small window firms supply and /or fit windows into new buildings, and most will come across times when they have required planning permission of some kind.
Until now, there isn't a section regarding security performance of windows in the Building Regulations!
Obviously products have had to be fit for purpose but this is a minimal security standard. Homeowners, architects and developers have been able to request "enhanced security", principally PAS 24 (formerly BS 7950) and most have used the Polices preferred scheme called Secured by Design (SBD)
The new regulation now means that vulnerable areas, ground floor doors and windows, those on balconies or near flat roofs must be designed, tested and manufactured to meet PAS24:2012, (or carry a Secured by Design certificate).  The specific clause includes, "Into a dwelling from outside, into parts of a building containing flats from outside, into a flat from the common parts of the building".
According to the document, frames should be mechanically fixed to the structure of the building in accordance with the manufacturer's installation instructions so nail guns and the over reliance on foam will become a thing of the past.
Our enhanced security windows come with Sashsecure™ steel reinforced finger latches, bespoke rider blocks and normally, solid stainless steel cams, which come left and right handed for even more security.
So to allay your fears, all Masterframe windows come with a Pas24/Secured by Design option, TOGETHER with the A rated WER, so you and your clients can have the best of both worlds and you can remain compliant with Doc Q.