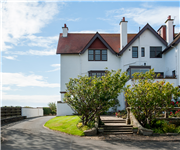 Uncategorised
MORE PROPERTIES IN TROON ENJOY NEW WINDOWS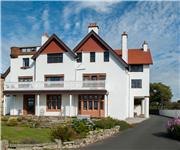 Long-standing customers Scotia Double Glazing Ltd of Ayrshire recently met with their local planning office following an application for new windows to a distinctive property, which overlooks the 17th green at Royal Troon Golf Club, where the Open will be held next July.
As with so many councils, South Ayrshire does not favor PVC-U in buildings of architectural importance, but as the golf club had itself recently had Vintage Collection sash windows approved and installed, Scotia sought a meeting to see if a flat in Crosbie Road, Troon, could also have Masterframe sash windows fitted.
As each building is decided upon on its own merits, it was far from a forgone conclusion. The local planner noted that this property was, "very distinctive and has been listed for its local importance"
They went on to say "it is an asymmetrical FreeStyle 3-story, 5-bay gabled house with a single-story, single recessed bay block on the left-hand side and an unusual house of imposing scale" with a special note concerning "the combination of Scottish details, an open bartizan, and widely spaced balusters, with a sense of the English vernacular derived from the use of red tiles, barge boarded gables and mullioned and transomed windows." 
Happily for all concerned though, Scotia Double Glazing Ltd was able to demonstrate the attention to detail of the Vintage range, their sympathetic installation technique and internal finishing to be used, along with the appropriate color scheme to match the existing sash windows.
Needless to say, the homeowners are delighted with the outcome and Scotia Double Glazing Ltd can pride themselves on another fine installation of Vintage sash windows.