Uncategorised
CREAM WINDOWS TRANSFORM THIS VICTORIAN HOME
Michael Hagan, Director of Aztec Windows (Coventry) Ltd, knows a thing or two about windows. When his company was asked to find a nice sash window that could be mixed with some flush casements in cream, he knew the first call would be to Masterframe.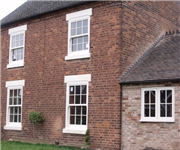 A detached Victorian house, with prominent window features like the downstairs bay, the windows had to look the part, be strong and blend in. More importantly they needed to add character back to the property because earlier replacements had plain glazing in them, lacking any character.
Having used Masterframe previously Ria jones his personal contact at Masterframe was soon able to resolve the technical issues for him with a twin pack (a bespoke quotation for him to give his customer).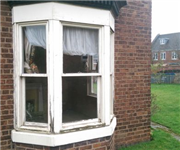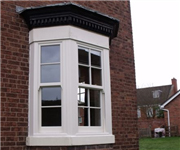 The new sash windows replaced the softwood sash windows installed recently (that had simply not performed), so Michael and his team set out to reinstate some of the features that were on the original sash windows like a deep bottom rail and continuous run through horns.
Delighted with the final result he said,
"Once again Masterframe have delivered perfection. Our recent delivery was for a job that was also having our Prestige flush casements installed. Manufactured in cream wood the windows matched our windows perfectly and really transformed the property. Thank you Masterframe"
Micheal, you're most welcome, the job looks lovely.