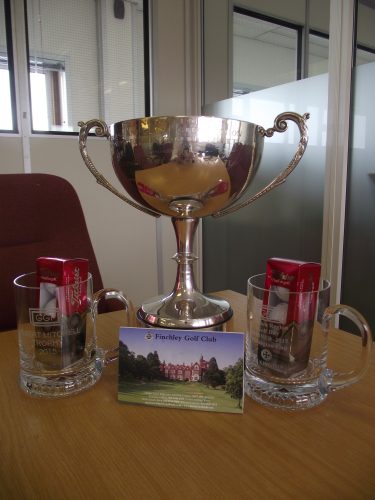 Uncategorised
OUR MD WINS THIS YEARS GGF GOLF DAY AT FINCHLEY
A great course, welcoming club, and somehow always blessed with sunny weather Finchley is a popular course and this event is keenly anticipated by members, suppliers, and customers alike.
This year's event was no different.
Having taken most of his playing partner's drives in the morning Greensome pairs competition (due to not being able to hit a fairway) Alan then proceeded to score 43 points in the afternoon Stapleford competition. Playing off his club handicaps of 19, he scored a gross 84 including a birdie, nine pars, and a blob on stroke index 2 the 14th.
Not only did he win the Albert Michel Veterans Cup but also took the Pilkingtons Cup for the best score overall and yes his card is on its way to his home club for further scrutiny!
Alan said, "It's an event we try to support each year, this time I had my best ever score. The ball did everything I asked, jumped the bunkers, rebounded back in play and a few outrageously long putts sank straight in. More importantly, a couple of clients enjoyed the banter, and a new contact for machinery was made. It's a really enjoyable day, I hope the GGF can encourage more members to take part in"