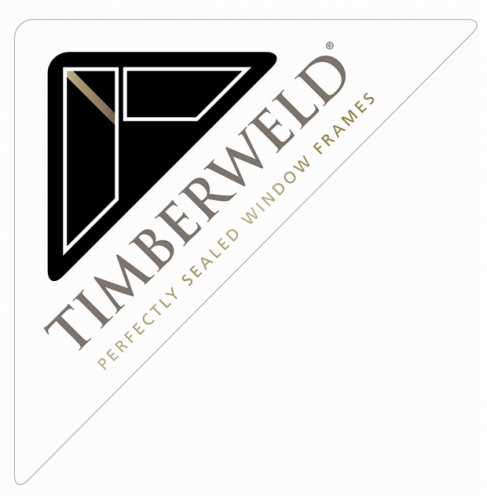 Masterframe Trade
BEST OF BOTH WORLDS; WELDED, BUTT JOINTS
Having spent 45 years in this industry, let me assure you there is very little difference between products these days. Because most companies have "upped their game" to include ISO accreditations, BBA or BSI approval, SBD & EST approvals etc many believe the only question is, do these come as standard or at an extra cost?
Today however, the method of construction is again becoming a very important aspect of the offer, not least because the corners, picture frame the product. 20 years ago we were seen as a little bonkers, showing white foil on white profile at Glassex. Now however foil accounts for 25/35% of extruders output and 85% of Masterframe, it is very rare that we sell, shiny, white plastic windows. Our clients and conservation officers just adore the authentic wooden appearance of our Vintage and Bygone Symphony products.
NECESSITY IS THE MOTHER OF INVENTION, SO IT HAS PROVED WITH OUR JOINTING SYSTEM.
We understood years ago, that homeowners wanted a white "wooden" window that they didnt have to maintain. Having white foil, with slim profiles, putty line outside and ovolo internally all meant that products looked reasonably authentic, however the welded joints just ruined the image.
Whilst mechanical joints (traditional with ali fabricators who much preferred the ease of production and that single mullion bars could be changed if damaged etc) have been around for ages, and the early days PVC war was, welded strength versus mechanical joint strengths. Welding has become the quickest, cheapest easiest method for PVC, consequently most manufacturing units adopt it to keep prices low.
However, although everyone talks about wanting to keep their expenditure low, normally, when they see the differences between shiny white welded and foiled butt joints, many, especially those with disposable income opt for the "more expensive" products. They see the extra outlay as an investment more than a cost and appreciate the salesperson educating them about the availability of a more expensive, but far prettier window because it enhances the character, look and appeal of their home.                                                                                                                                                                                                                                                                                                
THE PROBLEM COMES IN THAT NOT ALL JOINTS ARE ALIKE. TAKE A COMPETITORS PRODUCT WE TESTED, YOU CAN SEE WE PASSED A HANDKERCHIEF THROUGH THEIR MECHANICAL JOINT!
Mechanical screwed and/or screwed, or mitre welded, however there are two welded "mechanical" joints known as butt joints, one is called ETL External Timber Look a method which has no patents so any machinery company can saw away a 45° mitre behind one external face which is left butt jointed, (normally the outside) This however seems a half measure, having sold the customer the benefits of butt joints, surely most people would want them on both sides of their window?
The other "double sided, butt joint", which is welded through the centre just like a normal mitre weld is TIMBERWELD®. Invented in 2005, it is covered in the UK by a British patent and masterframe are the only sash window company licensed to make sash windows using it.
Whilst current weld strengths will be less than a full mitre (two walls have been removed) the weld tests are most satisfactory and set to improve as extruders design profiles to help the joint construction. Because our profiles are so thick we have no trouble obtaining excellent weld strengths.
Casement fabricators are now keen to incorporate this technology into their frames. Currently annual licenses are available to non-competing fabricators wishing to make flush sash casements and doors.
Therefroe we see welding corners with double butt joints (inside and out) becoming the industry standard from August 2025 when the patent expires, until then only licensed companies will be able to provide this solution.
Fabricators know that welding timber joints is far quicker than screwing and gluing corners, so production directors are far happier making them, whereas installers and sales people find that customers appreciate being offered the best of both worlds, welded construction and butt jointed, just like wooden windows.
If you'd like to read more about TIMBERWELD or find out your nearest trade supplier, please visit www.timberweld.co.uk for more information