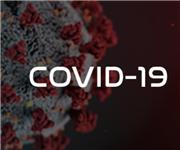 Masterframe Trade News
MASTERFRAME STAGES A RETURN TO BUSINESS AS USUAL
COVID 19 UPDATE 15 MAY 2020
Dear Customer
STAGING A RETURN TO BUSINESS AS USUAL AT MASTERFRAME
We trust that you, your family and employees are all keeping safe and well during these uncertain times.  The Prime Minister has now announced a formal request for manufacturers to return to work and at Masterframe we are rising to this challenge and phasing in our transition to a fully operational business.
This will take some time and patience and in order to reach this target as soon as possible, we have put in place some important measures to ensure the safety of our employees, customers and suppliers.  In the meantime, please see below an update on what we have done to speed up the process and how we can help you right now with all your sash window requirements.
OUR NEW CODE OF CONDUCT:
OUR FACILITIES
Using government guidelines, we have produced a fully comprehensive Return to Work Document for our workforce containing 53 rules and guidelines to maintain a safe working environment.  These are just some of the new measures we have adopted at our facility that will soon become the new normal for the Masterframe team.
All employees have their temperature checked on entering the building and are no longer required to use the clock in system.
The factory has been reorganised to ensure social distancing rules can be applied and PPE is to be worn when this is not possible.
Limited access is allowed to common areas such as kitchens, stores and canteens with breaks staggered to assist in achieving this.
TRANSPORT AND LOGISTICS – CUSTOMERS
The business has carried out a risk assessment for the transportation and delivery of goods whilst considering the COVID-19 pandemic, social distancing and PPE.
The majority of windows that we deliver weigh in excess of that which one person could safely manoeuvre and unload, therefore we will still require assistance from our valued customer to take delivery and unload windows. In order to minimise the risks to our customers and to our staff we have adopted the following practices.  We will also need to know any special requirements you might have in advance of your delivery.
As with all staff members, prior to starting work each day, drivers will have their temperature checked using a non-contact thermometer and any member of staff showing any signs of COVID-19 will be sent home for isolation.
Each driver has been allocated a 7.5 tonne vehicle to minimise the possibility of spreading the virus.
Each driver has been issued PPE, face masks and face shields to protect himself and to keep our valued customer safe. We respectively request that customers provide the same PPE for their staff members assisting with offloading that might come within 2m of our driver.
Each driver will have sanitiser gel, which he will use directly prior to and after delivery.
At the end of each day the delivery vehicle will be cleaned down using alcohol cleaning
Our driver will take a photo of the delivery and sign the delivery paperwork on your behalf, once you authorise him to do so. A copy of this will be e-mailed to you on his return.
We anticipate that a phased delivery schedule will commence 18th May 2020
KEEPING IN TOUCH – MEETINGS
We are allowing limited access to our facilities and have suspended outgoing customer visits for our mutual protection.  Instead, we have set up Zoom, which we have been using successfully and this will be our preferred method of face to face communication until circumstances change.  We plan to keep in touch with our customers on a regular basis with updates and to hear about any concerns or special requests that you might have.
CONTACTING US:
Our team will be returning on a phased in basis and you can call us on our office number
01376 510410.  Our regular e-mail addresses for quotes, orders and customer care are being monitored and there is a number of experienced staff available to contact as follows:-
QUOTES
Please use enquiries@masterframe.co.uk for all your quotation requirements.
ORDERS AND LEAD TIMES
To place your new orders please use orders@masterframe.co.uk.  Due to our shutdown, our lead times will be longer so please try and get your orders in as soon as possible so that we can try and accommodate your customers preferred date.  We anticipate that orders placed now will have a July delivery.
TECHNICAL ADVICE
Technical advice is always available from Masterframe as follows:-
Ray Rabett our Technical & Compliance Director –           Ramon@masterframe.co.uk
Richard Howe our National Sales Manager –                     Richard.Howe@masterframe.co.uk.
John Samuels our Bygone National Sales Manager –       John.Samuels@masterframe.co.uk
ACCOUNTS QUERIES AND PAYMENTS
Shirley Campion, our Accounts Manager can be contacted with queries and with regards to payments on Shirley.campion@masterframe.co.uk.  Please note that our regular payment terms still apply.  We are committed to keeping to our supplier's terms and therefore we ask that you please ensure all outstanding amounts are settled on time.
CUSTOMER CARE:
If you have any new issues to report, please e-mail CustomerCare@masterframe.co.uk.
Due to the social distancing challenges that would arise with a home visit, these will not be conducted at this time, however,  if you require any parts that could assist you with a quick rectification, then please send your request to the above e-mail address.  We will advise further when the site visit facility is back on track.
THANK YOU:
We would like to thank you all for your patience at this time and assure you that we will do our very best to give you the service and quality products you deserve in spite of the setbacks.  As we return to the business, we are determined to do all we can to give you a head start when customers regain their enthusiasm for renovating the homes they have come to appreciate more than ever before.
Our very best wishes to you all
Carol Slade
Managing Director