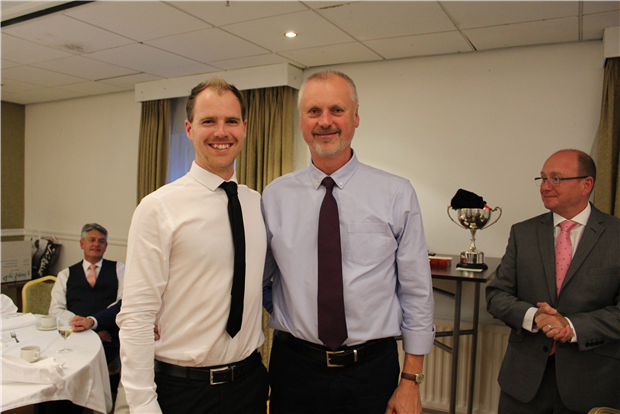 Masterframe Trade
MASTERFRAME TAKE THE HONOURS AT GGF GOLF DAY
On a day that threathened heavy rain, this years GGF golf day was again held at Maidstone.
Open to all GGF members and their guests, this was (like most events) a great chance to talk to suppliers and impress a few clients.
With a greensome pairs competition in the morning one of our pairs were close runners up with 23 points, but better was to come in the afternoon stapleford competition. The team consisted of Frank Howard, from FH Tools and Fixings, Darren Sowter from Asset Fineline and father and son Alan and Steven Burgess (some of our customers will remember him as our driver a few years ago)
We took the team prize due in the main part to career best 82 (just 12 over par) from Steven who single handedly amassed 43 points, finishing with nett birdie, par, birdie. Obviously Alan taught him everything he knew, being the winner two years previously. However their two guests had excellent supporting scores only Alan let them down.
Having checked the names, it seems they may be the first father and son to win the trophy kindly supplied by Pilkington Glass
In his acceptance speach, Steven thanked, on behalf of all the golfers, the GGF staff and everyone involved with puting the event together. An enjoyable day away from the office.
Thank you and well done to the GGF