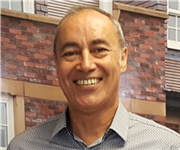 Masterframe Trade
NEW BOARD APPOINTMENT
There have been some far reaching changes at Masterframe this year with Carol Slade being appointed Managing Director, Alan Burgess moving on to Group Chairman and Ray Rabett re-focussing as Technical and Compliance Director.
When those changes were announced it was reported that Greg Ponds has returned to Masterframe after a break of six years to take over the responsibility for production from Ray.
Carol Slade comments "It has been a busy year so far and Greg has been challenged in his role to manage the greater demands on the factory as the company continues to increase sales.
Greg has been a consistently reliable head of production and worked hard with us to ensure that our quality standards are always top of mind.  We have a committed team in our factory and trust Greg to drive home the customer service ethic that is a top priority for our business.  We welcome Greg to the Masterframe Board and wish him every success for his new appointment as Production Director."