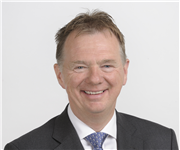 Masterframe Trade
PERSONAL INVITE FROM ALAN BURGESS
Our Managing Director Alan Burgess has taken over the Presidency of the GGF for 2017 and would like to personally invite all our customers and suppliers who are themselves GGF members, to join him at the Presidents Recption this Thursday 02 February.
The GGF will welcome Alan as the new GGF President and will unveil their 40th Anniversay plans for 2017.  This will also be an industry farewell for Nigel Rees the former GGF Chief Executive who retired in December 2016 after 22 years service to the industry and GGF.
The event is being held at the Building Centre, Store Street, London, WC1E 7BT.
2.30 pm   –  Drinks reception and Canapés
3.30 pm   –   Inauguration & Speeches
5.30 pm   –   Event Closes
As always, Alan as President is looking forward to members feedback so that he can help shape the federation and put members interests first and foremost, but you need to book quickly; either RSVP here: http://www.ggf.org.uk/presidents-reception
or email marketing@ggf.org.uk with the subject line 'President's Reception'
or call the Marketing Department direct on 020 7939 9128.
Alan looks forward to welcoming you to the event and expressing his thanks to both Nigel Rees and Brian Baker for their support.