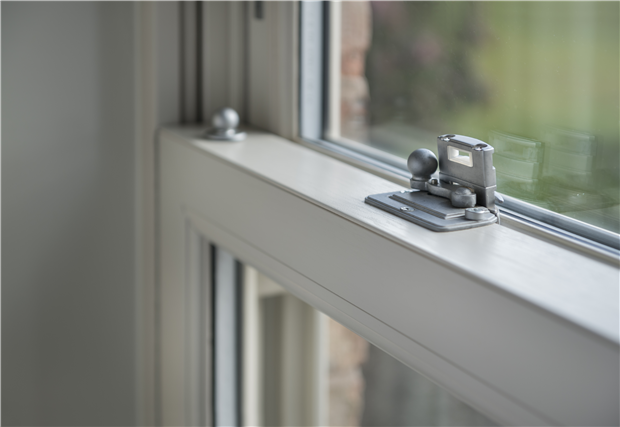 Masterframe Trade
TWO STAGE KEEPS VERSUS TRICKLE VENTS
The advice offered by Masterframe Windows is that trickle vents are not mandatory according to building regulations if replacements meet recommended performance standards.
Ramon Rabett, Technical & Compliance Director at Masterframe says "On careful consideration of the 2013 edition of the Building Regulations and Approved Document, we are satisfied that there is not a specific requirement for the provision of trickle vents.
There is a mandatory requirement to provide background ventilation. As responsible designers, you "must ensure some form of background ventilation is provided" and demonstrate that the performance standards recommended in the approved document are met, especially if using innovative products or solutions."
Extract from the Approved Document in the 2010 Building Regulations 4.23.
"The approved document focusses on the performance based guidance which suggests to the designer what level of ventilation should be sufficient, rather than how it should be achieved. 
Therefore the designer has the freedom to use whatever ventilation provisions suit a particular building, including the use of innovative products and solutions, if it can be demonstrated that they meet the performance standard recommended in this approved document."
Ray continues " Having considered the regulation requirements in detail, we are satisfied that you will comply with regulations if background ventilation is incorporated into every window by using a two stage keep, which provides an open "slot" across the head of the window.
This slot also provides compliance to the standard because:
 It exceeds 1.7m above the floor level,
Is approximately 10mm high, across the full width of the sash,
Is manually variable and controllable by the occupant,
Opens directly to the outside air,
Provides an acceptable level of security when left in the open position, and on a single window with a sash wider than 500mm, will provide far greater ventilation than the 5,000mm equivalent areas per room.
Furthermore, sash windows also provide far greater purge ventilation than any other style of window and will provide more than the required minimum of four air changes per hour.
Therefore, considering all of the above, we believe that you will have fully complied with Approved Document F of the Building regulations, by demonstrating that an alternative solution has been incorporated into the Masterframe specification for new windows.
If you would like to correspond with the local council on the use of two stage keeps instead of trickle vents, then you might find this document useful in gaining confirmation.  However, providing you can demonstrate you have complied in accordance with 4.23, no formal permission is required.
The only caveat for using a two stage keep relates to the PAS24.Secured by design accreditation.  Masterframe's BBA ES certificate details exactly what is on our ranges that constitute a PAS24/SBD window.  Two stage keeps do not appear in the standard and therefore cannot be tested or certificated in either an open or closed position. Therefore if a window is fitted with a two stage keep we cannot claim PAS24/Secured by design accreditation."
View all Masterframe product options here.